From the Desk of John Crosbie
Shelby Township, MI.
Dear Friend,
If you'd like to create simple Internet campaigns that make great money, this will be the most important book you'll ever read.
But First, A Warning:
Before we go further, let me make something crystal clear:
This isn't one of those "get rich quick" websites that promises you a fortune for doing nothing.
Here's the deal.
The system I outline in this book worked great for me, and I believe it can help you, too.
But I'm not suggesting that everyone (or anyone) who reads it is going to make a lot of money.
I don't know how much the people who read it will make — it's likely that many or most of them will make little or nothing at all (especially if they don't follow the directions and work hard).
With that said... let me jump right in and show you...
Exactly What You're Getting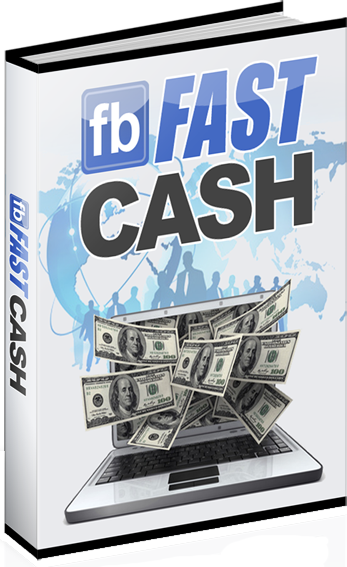 This is dramatically different from anything you've ever read because it's more of a "field guide" to massive profits than a traditional "book".
The reason why is because there's no fluff or filler. It immediately gets down to brass tacks, showing you exactly what to do, how to do it, and why.
Plus, it's easy.
At just 58 pages, you can read it in an afternoon. And you'll immediately "get" the entire system I personally used to make over 3 times my ad spend... without any expensive equipment or programs... in 3 different niches... in just 7 days, part time.
And even though I used this system to make quick money...
It's About MORE Than Just Making Fast Cash
See, in this book I also teach you the core skills of Internet marketing so you can create a business that will give you the consistent income and freedom to let you live YOUR life YOUR way.
With those skills, you won't just make somebody else rich. You'll have the tools you need to make you rich too.
So like I said, there's way more to this little book than "just" a simple system to make fast cash.
Here's a fraction of what you're getting, and what it might mean for your business...
The truth about how Internet‑marketing millionaires really made their first mill...
and the 3 reasons they all started this way. Page 5.
Say goodbye to tech frustrations with this super‑simple setup. Page 5.
How to outsource your biggest marketing time‑sucks... even if you don't know anybody in the biz. Page 6.
You need free traffic, right? Wrong! Every newbie treats free traffic like the Holy Grail,
but it can destroy your business, health, and relationships. Page 7.
The truth about what really happens when you sell stuff on Amazon. Page 8.
Where to find killer digital products to sell. Page 8.
The perfect, newbie‑friendly, digital‑product supermarket. Page 9.
The 4 reasons you should avoid this traffic source like the plague. Page 10.
How to find unlimited traffic with almost no restrictions... and the 6 reasons why pros use it a LOT. Page 10.
The 11 reasons why IM pros LOVE this traffic source... and why many of them don't use anything else. Page 11.
The 6 simple steps to make good money online... even if you have a tight budget...
and you're a newbie. Page 12.
How to get marketing pros to work for you... for free. Page 16.
The special code that helps you make big money online... and how to get it in 30 seconds. Page 17.
The most important part of any ad... and 5 templates to master it in 10 minutes. Page 24.
The #1 thing to show in your graphic to get people to click and buy. This is a game‑changer. You'll never go back to pretty graphics after you read this section. Page 25.
If in doubt, use this graphic. It works every time. Page 26.
How to double the power of any ad... and the simple way to make sure your traffic source doesn't slap you when you use this stealthy trick. Page 26.
The thing you must include in all copy that sells. Page 27.
How to find the demographics (age, gender, income...) of your perfect customers in 1 minute for free. This pro secret changes everything. Page 29.
How to laser‑target your perfect customers in 2 minutes for free... and how to get your traffic source to find them for you. Page 31.
How to get your traffic source to only show your ads to people most like to buy your product. When you make your traffic source work for you, you get a HUGE advantage. Page 29.
Checkout the exact campaigns (offers, ads, copy, targeting, bidding) where I made 3 times my ad spend in a few days, part time. Normally, I spend a lot on traffic, and use fancy techniques.
But with these 3 campaigns, I used a super‑simple setup to prove that newbies can do this...
and make great money. Pages 27‑52.
How to go beyond this simple setup, and take your business (and income) to the pro level. Page 55.
You're right... that is a lot of battle‑tested money‑making strategies and tactics.
And it's stuff that nobody else can share with you because nobody else is doing it.
But it gets better because you're also getting...
"Look‑Over‑My‑Shoulder" Tutorial Videos
For the Whole System!
You're also getting around 2 hours of me personally showing you how to use my simple system.
You look over my shoulder to see exactly what I do to complete every super‑simple step.
You're also getting several special tutorial videos where I teach you the critical, money‑making skills in Internet marketing — like headlines and graphics and copy that sells.
After watching these tutorial videos you'll know more about these essential money‑making skills than 95% of all marketers... and many pros.
Yes, you read that right. You'll have more pro‑level, money‑making skills than almost all your competitors... when you watch the crystal‑clear, fun videos included with your book, for free.
Here's What To Do Next
The "cost" of this book is $7, and you get it instantly as a download.
As soon as you place your order, you'll get an automated receipt with a link to download the book directly in your email.
You can access it anywhere, immediately, without having to wait for the mail man.
Oh, and in case you're wondering...
THERE IS NO CATCH!
I realize this is very inexpensive... so you might wonder what the "catch" is.
And I know there are some websites out there that offer you a great deal on something but then they stick you in some program that charges your card every month.
This isn't one of them.
There's NO hidden "continuity program" you have to try or anything even remotely like that.
I'm literally giving you this entire book, for $7, as a means of "putting my best foot forward" and demonstrating real value.
My hope is that you'll love it, and this will be the start of a good business relationship for years to come.
But with all that said, there is ONE thing to keep in mind:
Time Is Of The Essence
In most cases, I take a loss when selling the book at this price.
It costs me just over $23 in advertising expenses to sell one book.
So why would I do that?
Simple. I'm making this offer with the idea that you'll be very impressed with what I'm giving you today, and you'll want to do more business with me in the future.
Don't worry — I don't have a sales team that will call you and bother you or anything like that.
It's actually the opposite. I'm betting that you'll enjoy the book so much, you'll contact me to see what else I have to help you achieve your business and life goals.
Anyway, with all of that said, this is a limited offer.
Plus...
You're Also Getting
An Advanced 60‑Minute Training, Free
During this training, I walk you through exactly how to make banner ads that make money.
I show you how to make banner ads in several popular programs,
including a free one online.
I also show you the perfect graphics to turn these ads into your personal cash machines.
You're also getting a special program that turbo‑changes your click‑thru rate
(which slashes your traffic costs)... and a pro tool that tells you in a flash whether your ad's a loser (kill it quickly)... or a winner (let it soar like an eagle).
Amateurs guess. Pros use simple tools like this. That's why they make so much money.
And there's no charge for any of these things. I want you to have them as my gifts
for checking out the book.
Oh. And in case you're wondering...
Yes.
Of course there's a money‑back guarantee.
In fact, I think it's...
The Boldest Guarantee In The World
I 100% Guarantee you'll love this book and the new video training...
or I'll return your $7, and let you keep the book and the video training anyway.
That's right. You don't even have to send anything back. Just contact our support team
(at the email address on your receipt), and I'll give you back your $7 with no questions asked.
How's that for fair?
This Is Truly A Limited Offer
So Claim Your Copy Now Before It's Over

Thanks for taking the time to read this letter, and I look forward to hearing from you soon!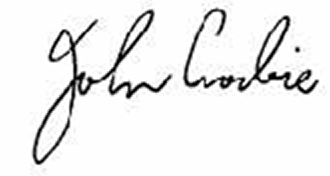 John Crosbie
P.S., In case you're one of those people (like me) who just skip to the end of the letter,
here's the deal:
I'm offering you a 58‑page book that outlines how to make 3 times your ad spend...
even if you're a newbie.
The book is $7.
I'm also giving you look‑over‑my‑shoulder videos where I personally walk you through exactly how to do every step of this simple system.
You're also getting video tutorals on the essential money‑making skills in Internet marketing — like creating headlines and graphics and copy that sells.
After you watch these crystal‑clear, fun videos you'll have pro‑level skills — better than 95% of all marketers — and be well on your way to making pro‑level money.
On top of all that, I'm also giving you a 60‑minute video training where I personally show you how to create killer banner ads.
And you're also getting my tool to turbo‑charge your click‑thru rates... and the simple tool that tells you if your banner ad is a winner or loser.
Amateurs guess. Pros check... with simple tools like this.
This is a very limited offer because it's a marketing test.
There is no "catch" to this offer. You will not be signing up for any "trial" to some monthly program or anything like that.
In fact, if you don't like the book let me know and I'll even give you back the $7.
You don't even need to send the book back.
Click here and claim your copy now. You won't regret it.