Do you watch the UFC for the fighters or the octagon girls?
Go on. You can fess up. It's only the two of us here.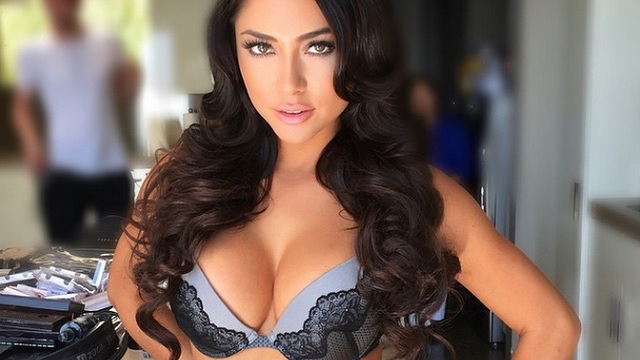 The other day I was watching a video interview with one of the professional hot chicks (that's on her bio, so it can't be sexist) Arianny Celeste, and the interviewer asked her, "What's your favorite muscle on a man?"
He was probably thinking pec, bicep, or glut.
Arianny smiled: "The hip flexor".
That's also called the hip thruster.
Woooo! Is it hot in here, or is it just me?
OK, we've learned a little about the inner desires of an Octagon girl.
What's this gotta do with making money online?
A lot grasshopper, a lot.
Men (vendors) often try to guess what women (customers) want.
Men think their pecs or biceps or abs or gluts are the things that turn women on.
But customers are less concerned with packaging… and more concerned with functionality.
Vendors make the classic mistake of looking at the transaction through their eyes… instead of what's in it for customers.
Don't forget that grasshopper.
It's not about you.
It's all about what's in it for THEM.
That simple principle makes millionaires.
Ready to get started on YOUR journey to BIG money?
OK, HERE'S YOUR ROADMAP.
With all that extra money you can afford to see UFC fights live… check out your favorite Octagon girls… and maybe get more exercise for your Arianny muscle.